1966 Steinway L
A really beautiful piano with a new soundboard, pinblock, Steinway action, refinished in gleaming ebony. This piano feels great to play and has an outstanding tone. All the teflon has been replaced.
$35K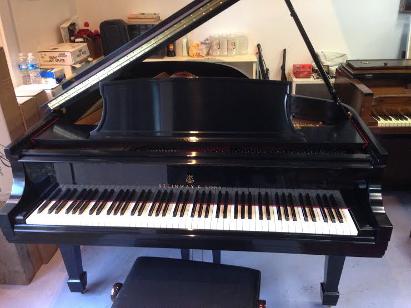 1921 MASON & HAMLIN BB
7'
Total restoration of this beautiful piano includes a completely new keyset and WNG action featuring carbon fiber shanks. Big, very clear sound.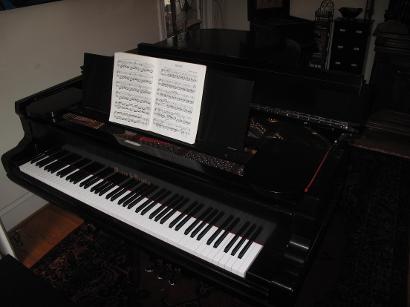 1985 STEINWAY D CONCERT GRAND PIANO
A beautiful example of Steinway's premier instrument with an unusual set of perfect ivory keys. $67K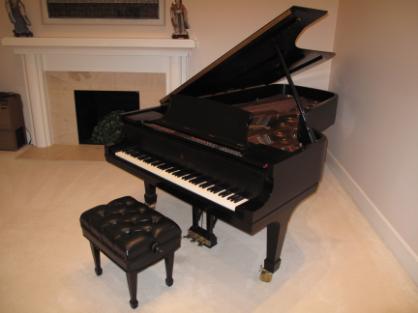 1923 MASON HAMLIN A 5'8" GRAND PIANO
New pinblock, soundboard, strings, action and is refinished in mahogany. It has a great, clear sound and a very even, easy touch. $17K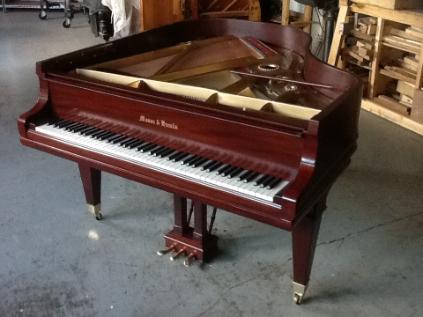 1901 STEINWAY B GRAND PIANO
Ebonized 7' Steinway totally restored with perfect, original ivories and case parts. Large, warm tone and a very even touch.
SOLD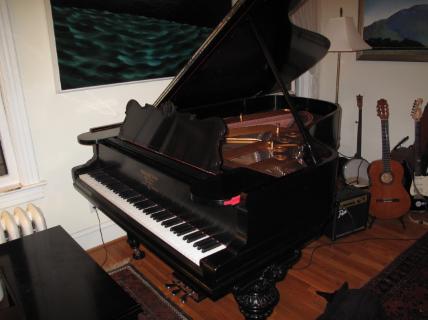 1893 STEINWAY "A" GRAND PIANO 6'1" with new soundboard and action in Rosewood with perfect ivories Original Victorian legs and scrolled music desk. A very special piano. $35K